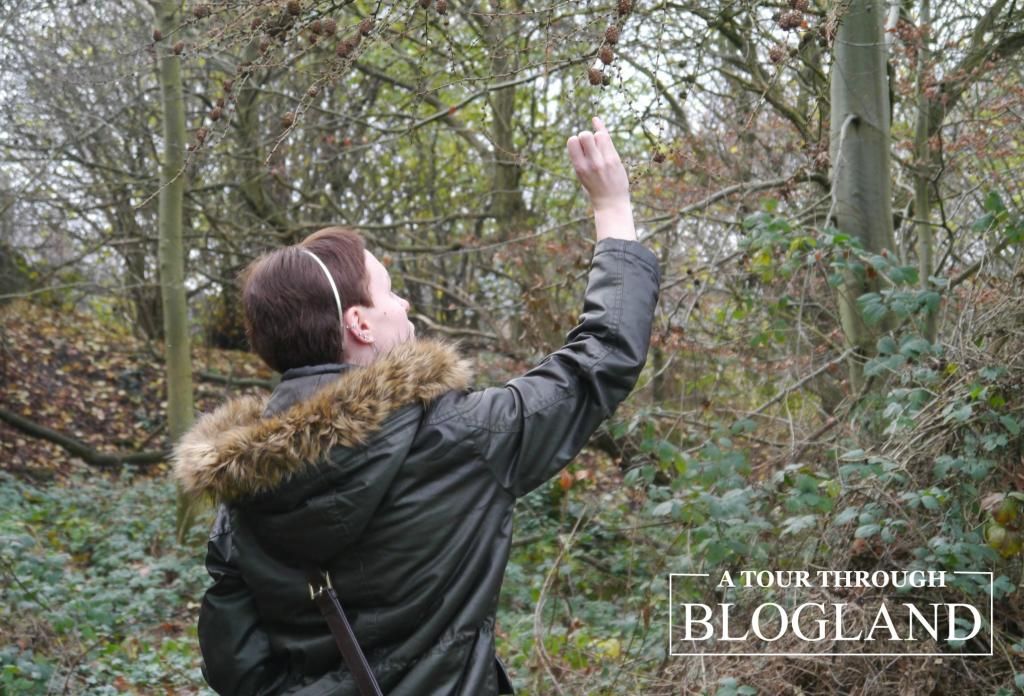 | a big thank you to ella for taking these images with me in the freezing cold yesterday |
I received the sweetest invitation from ever so gorgeous and talented lady Tori, who writes over at
tori's tales
, to join her in doing the 'a tour through blogland' tag. Below are my answers, and stay tuned at the end to see who I have invited to do the tag, next... I am hoping this little snippet will help you, my readers get to know me, and this space, a bit more so without further ado, on with the questions...
What are you working on?
At the moment, I am working solely on my blog (outside of college coursework) and I am trying to make it the best portrait of myself. I am hoping to expand on content throughout the next year, hopefully incorporating more music related posts as it being a passion of mine with lots of exciting posts in the pipeline. I'd like to post more of my vastly improving photography the next coming year as well, if any of you would like to see that... Also, I am keeping my fingers crossed to start a project on this little space, that I hope you will all like to join in with (details to come in the new year)!
I am hoping also to inject much more personal posts into my blog, which I have done before such as
my previous experience with blogging
as well as talking about
not going to university next year
. However, the latest post, I have still in my drafts, will probably be one of the most upsetting, and I'd probably go as far to say embarrassing, (well, to me anyway) things I think I will post on here, to date. However, I see the experience of writing it all down really cathartic and these are feelings I have kept locked up for far too long.
How does your work differ from others in its genre?
In all honesty, I don't quite know if my work does in fact differ from others in the genre, that my blog seems to fit into (which could be arguably lifestyle). I simply write about my life: ups and downs; loves and loses and I guess everyone experiences different things in their life and I'm simply documenting my journey on my blog. As Shakespeare wrote "All the world's a stage, and all the men and women merely players", and I would like to think my life is some kind of play (all being well not a tragedy). I try to be as optimistic as possible on my space and I try my very best not to dwell on the negatives going on (although sometimes, the negatives can be turned into something positive). I'm not even sure if this has answered the question, however; I am hoping you can all see my point...
Why do you write/create what you do?
Having always had a keen interesting in writing from a very young age, I thought to myself one day 'What better way to put into practice, my writing and to get it up to scratch?' thus, my blog was born. Originally, having the idea I would one day be a Journalist, I wanted to perfect my writing style and for it be as pristine as possible. However, I started to write my blog more to suit 'me', and since having just been writing purely for myself, rather than focusing on a specific audience criteria, I have come to enjoy blogging a lot more and I would go as far to say I have found my 'niche' (although that does sound incredibly cliché). I want to create memories from my blog that I can look back on in years to come and share with potential partners as well as family and friends.
How does your writing/creative process work?
I will usually write whenever I can find the time to, being honest with you all. I will often have sudden bursts of inspiration (usually in the shower, I must admit) and I will be able to blog for hours and hours, though depending on how busy I am with college work, I often blog on an evening, or some early mornings. I try my hardest to stick to a schedule of publishing an entry onto my blog, every Wednesday and Sunday, meaning that I have a certain deadline to work towards, making this hobby both challenging, and rewarding.
So, who have I invited to join in with the tour through blogland? Click on each image to take a look at their blog...