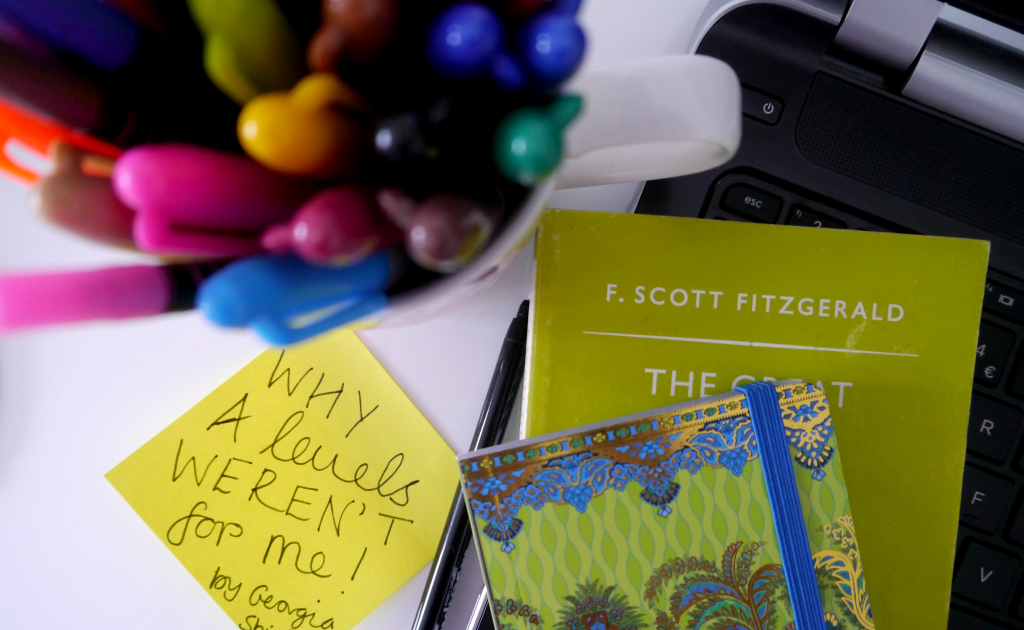 Oh, A Levels, am I certainly glad to see the back of you! You have truly made the last two years of my life a misery, a living hell (I could go on) and I've figured out you weren't for me.
To start with, in what right mind did I ever think to choose
four essay subjects
was a good idea, is beyond me?! I took English Language, English Literature, Classical Civilisation and Sociology (which I later dropped at A2 Level). I have to admit, choosing Classics was a very last-minute decision, as I was originally going to take only three subjects (and then I would have most definitely have been pretty much buggered). I chose English because they were my highest grades at GCSE, and I had fallen pretty much head-over-heals for Sociology.
Despite feeling fairly comfortable at the start of AS with subject choices and no regrets, I was happy. I had this big idea that I would magically get three B grades and end up content in a university of my choice. I mean that's pretty much what all of my essays seemed to say. I was somehow whipping up A's and B's from Classics and couple B grades here and there in English. Sociology on the other hand went downhill from September. I just couldn't 'get' it, despite studying two years previous and it being pretty much a repeat of GCSE. I would get grades ranging from D's to U's in my essays and assessments. It wasn't until Easter last year, that I decided I was not going to revise for Sociology and try focus my best on English and Classics as I knew they were the subjects I would want to carry on for A2 level, and then potentially study English at Uni...
|

OH, HOW I WAS WRONG. SO, VERY WRONG!
I actually wrote a separate post on my AS results, last August, which I called "
If at first you don't succeed, then It's OK to have a Plan B
". This was after having an extremely long discussion with my family about other options after finishing my A Levels (or whether I would at all finish them, having certainly had enough by Christmas 2014, questioning whether to drop out of college. In all honesty, I wish I had).
If there is one thing that my A Levels have taught me is that
my grades do not and will never define me.
I actually feel a relief that I have decided not to go to university as I just think it would too stressful and would probably end up making me feel quite unwell. Again, I wrote a post on this subject titled "
On Not Going to University
" back in November.
What are your thoughts on this? Were A Levels the right choice for you?